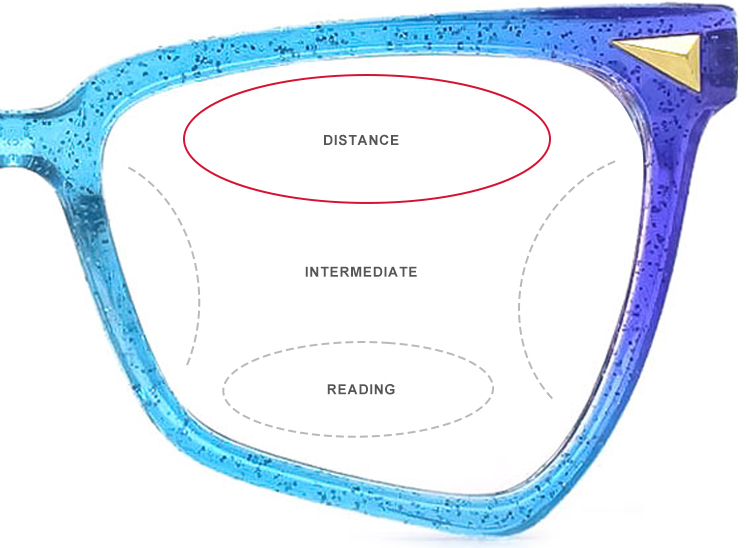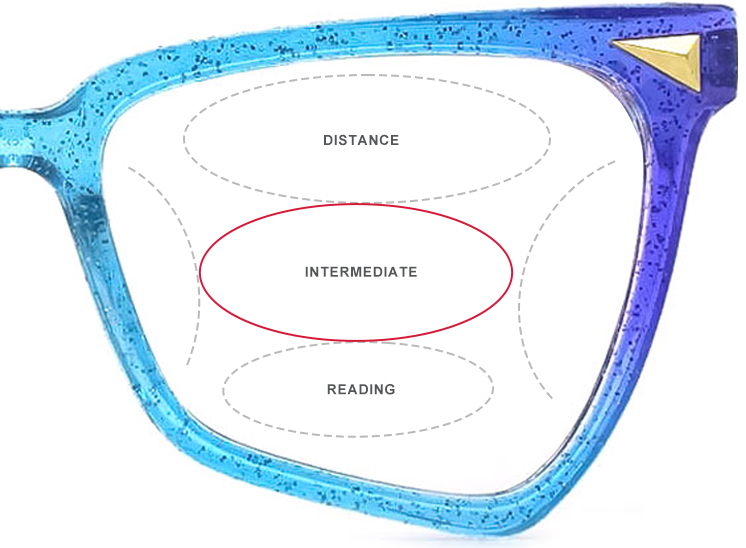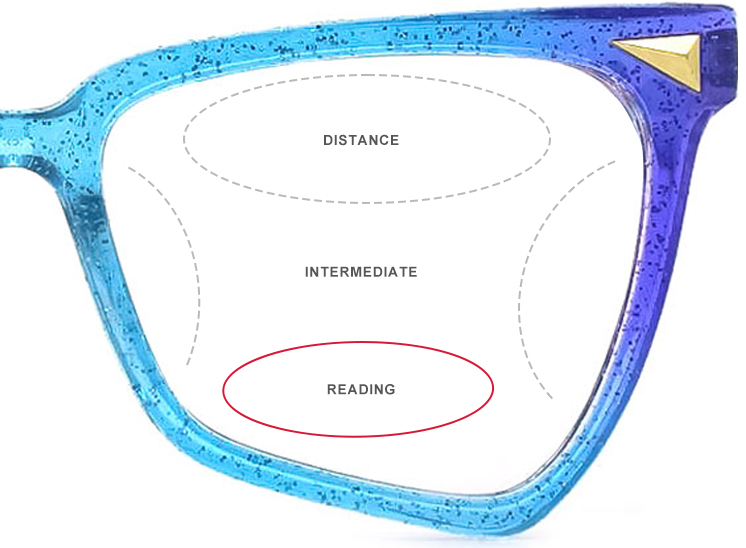 Distance
Look straight ahead (eye level) for activities like watching TV and driving.
Intermediate
Good for spending time on the computer (It's best if the top of your monitor or laptop screen is just below eye level).
Reading
For all close-up work like reading (of course) and paperwork, you'll want to keep your chin up and lower your eyes.